My Therapy Tips, Tools & Insights
Newcastle NSW Australia
Please feel free to read some of my articles below that cover a range of therapy tips, tools and insights.
My therapy tips, insights and tools include information sourced from experts in the field of psychology and cover breakthroughs in neuroscience. My intention is to also include helpful snippets based on my first hand therapeutic knowledge and psychological observations. My therapy tips and methods also include book suggestions, reviews and a collection of practical resources that help enable change to take place at a faster rate.
I am fascinated with themes of neurobiology, subconscious conditioning and how to access ways that enable one to function at their peak. Negative moods states, subconscious blocks and bad feeling thoughts create obstacles to achieving a meaningful life. I love to explore ways to increase ones vibrational frequency by enhancing ones mood states. When we find the means to get past these obstacles we are free to be the person we truly would like to be. By overcoming these states and learning to gain control of our thoughts we are able to find success in all areas of our life.
I am passionate about researching ways to break subconscious beliefs and habitual behaviours that do not benefit us. I am always searching for ways, new and old, that deepen our self-awareness. I am constantly reviewing methods that lead to mastery in personal development.
At the core of my writings I challenge my readers to ponder the concept of belief and perception. We hold many subconscious beliefs that are handed down to us trans-generationally. I encourage my clients to always think for themselves, find their own answers based on well-researched knowledge. My aim is to provide material and therapy tips that develop self-awareness, Intuition and visualisation skills for those on that journey of self-discovery.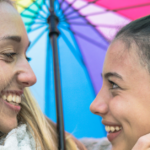 Emotional Intelligence (EQ) is a defining factor for any couple that will measure the overall success of the relationship.  A certain level of Emotional Intelligence is required for a couple to stay connected and will determine the quality and longevity of the relationship.  

We can always improve on our Emotional Intelligence by adopting certain goals and implementing approaches with our beloved.   Here are five ways to increase the emotional intelligence in your relationship.