Psychotherapist - Relationship Counsellor - Relationship Coach
Martina Magnery
Newcastle NSW Australia
My Story – Martina Magnery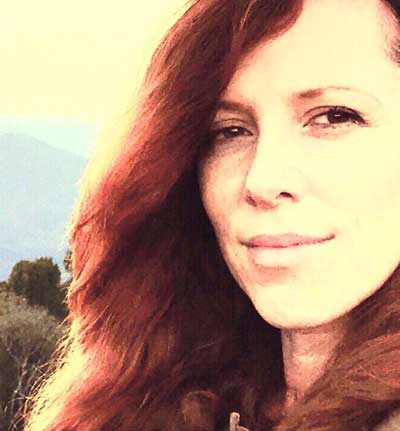 Hi, I'm Martina.  I am a qualified psychotherapist and coach with a passion for helping those who find themselves stuck, depressed, anxious, blocked, or those restless and looking to find a fulfilling, better quality of life.
Let's face it… these conditions can happen to all of us at one time or another in our lives…I've also been there.
Many years ago my father died at a time when my own little family was breaking apart. I felt devastated and hopeless.  Meanwhile I was suffering the blow-out from a failed business partnership and felt completely overwhelmed by financial stress.  I felt trapped and miserable, stuck in an unsatisfactory relationship – it is no wonder I got sick and developed a tumour!
I found methods to get me through at this scary time in my life.  After an operation with further complications I recovered with a huge sense of relief.  All of this made me question my path in life and urged me to follow my own dreams rather than doing what I believed others expected of me.
I had followed my family footsteps with a career in art.  I went to art school and exhibited in many exhibitions never feeling the full enjoyment of painting as a total way of life…I mean I genuinely love people… I then supported my ex's dream of opening a restaurant, I absolutely hated it… none of these were my dreams… so… I finally made the DECISION to put ME first and started on a path to discover my true self.
I had secretly always wanted to study psychology and the human condition… I wanted to help others overcome their limitations by learning to FEEL better and THINK in a more beneficial way.
My obsessive love of all things psychological and therapeutic began as I threw myself into full-time study as a single parent. It was a challenge but I learnt the importance of BELIEF and all the ingredients required for self fulfilment, forgiveness and goal attainment. I became crystal clear with what I wanted to achieve and fully aware of the blocks I needed to release in order to do so.
Getting professional guidance was an essential part of my healing and speedy self-growth. It truly affirmed my decision to become a therapist… therapy with a good therapist is absolutely life-changing.
In a very short time I moved with my two daughters to a new city, bounced back from financial ruin, found new friends, married… I now enjoy every single day doing what I love… guiding others to have the life they dream of and to become the person they truly want to be.