Online Counselling
Evidence-based Online Counselling Available from Anywhere in Australia
Evidence-based Online Counselling Available from Anywhere in Australia
I offer both individual and couple online counselling throughout Australia. Online Counselling is as a convenient option for people who are geographically isolated, have difficulty making it to appointments or would like to save on travel time. Those who have challenges with mobility, chronic health issues, work commitments or trouble finding a babysitter can also benefit from online counselling. The flexibility of after hours appointments that online counselling can provide is again an added advantage that makes counselling more accessible for many.
Research shows that online counselling can make people feel less inhibited during their counselling sessions. In fact, those who experience social anxiety or feelings of shame can experience a reduction in symptoms by doing therapy within one's own familiar environment.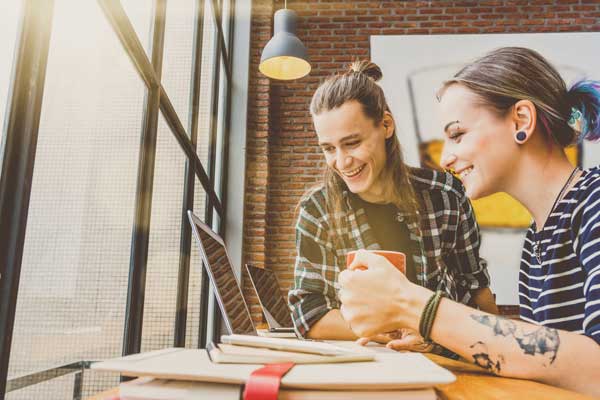 Online counselling sessions with me are conducted via Zoom, a video conferencing platform that protects confidentiality. I find my clients get used to the online counselling format within minutes even if they haven't experienced any kind of video conferencing before.
All you require for online counselling is a a device that can connect to the internet and a private space where you won't be disturbed. You just need to download the Zoom application, I send an email link invite that you click on at the scheduled time and voila!… you will see my face in your lounge room… online counselling is that easy. I process credit card payments over the phone once our session is finished.

As we approach a new Techno era, online counselling is becoming an increasingly popular way to get help for issues such as depression, anxiety, stress and relationship difficulties.
Online counselling is as effective as face to face therapy whilst having the advantages of convenience and flexibility.
If you would like an online counselling session with me please contact me.