The Five Best New Year's Relationship Resolutions 2018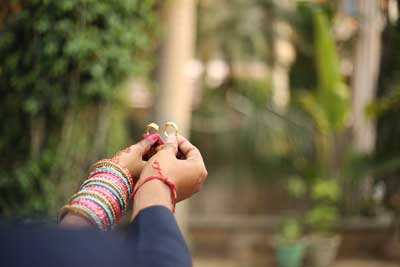 Studies show that being in a successful relationship increases emotional, physical and financial wellbeing… According to relationship guru Dr Gottman, happy couples live ten years longer, bounce back from illness faster and enjoy more financial abundance. Making a New Year's resolution to improve your relationship is like receiving a gift that keeps giving. It benefits you. It benefits your partner and builds on your future as a happy couple. So how do we maintain that precious bond with our partner and experience more enjoyment in our relationship in 2018?
2018 New Years Relationship Resolution 1
Make it New
Believe it or not the honey moon phase does not need to end if you focus on keeping the relationship fresh and new. By committing to do something new together every month, you will keep the spark alive. It has been scientifically proven that being adventurous together as a couple keeps the relationship passionate. If you are not into rock-climbing or scuba-diving at least choose a new restaurant to go to instead of the same old date-night favourite each time. Instead choose a thriller if you usually watch romantic comedies… variety is the spice of life.
2018 New Year's Relationship Resolution 2
Self-Improvement – (Your relationship with yourself).
Complacency is one of the biggest relationship killers. It's ok to wear your tracksuit around the house occasionally but if you are wearing it every day, watch out! Bye Bye passion. Many couples get lazy in their relationship and forget about trying to impress their partner once they hit the comfort zone. It is important to be mindful of always dressing and grooming to reveal the best version of yourself. Keeping fit and investing in some personal development is equally important for keeping your partner as interested in you as the day you first met.
2018 New Year's Relationship Resolution 3
Dreams and Goals
By regularly talking about your dreams and goal as a couple prevents the relationship from drowning in routine. It is important to make grand plans together but equally important to support each other's separate goals for a healthy inter-dependant relationship. Instead of focusing on what is not working, focus on how you both want it to be. The more you are crystal clear with the details the faster you will see your dreams materialise.
2018 New Year's Relationship Resolution 4
Intimacy
Intimacy comes in three parts, the physical, the emotional and the mental. It is created by being best friends, showing affection, talking about your feelings and vulnerabilities, showing validation and sharing your inner-world. These essential ingredients build trust, the glue that bonds relationships together. The important rule to remember is that quantity counts. You need to do these things every day, not just once in a while if you want an ever-lasting bond with your partner in love.
2018 New Year's Relationship Resolution 5
Communication
Learning to communicate with your partner in a way that is devoid of criticism, contempt, defensiveness and stonewalling. These are the four predictors of divorce and separation according to Dr Gottman, Relationship guru who refers to these behaviours as the Four Men of the Apocalypse. Conflict in any relationship cannot be avoided and may never be resolved, however, it can be managed. Creating a dialogue without resorting to the Four men of the Apocalypse is one of the best things you can do to avoid killing your relationship. If you want to know how this is done… invest in some couple counselling and learn the Gottman Formula for saving your relationship.
For more details go to: